Loading...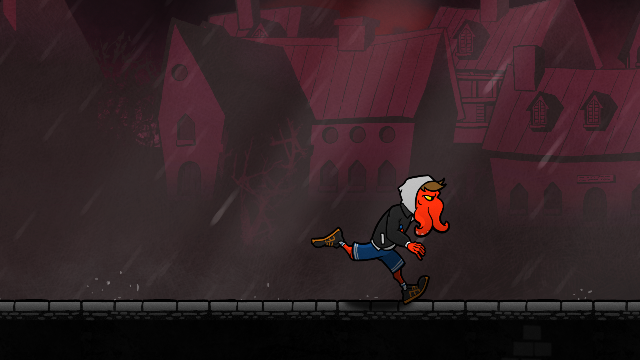 Cthulhu Kid - Agent of Doom
Cthulhu Kid is a side-scrolling stealth game about a teenage Cthulhu tracking down and wiping out rival cults across the world.
It's kind of like a 2D version of the Hitman games, but instead of killing folks and stealing their outfits you possess them and steal their weapons and abilities!
Mable & The Wood
OUT NOW FOR PC, SWITCH & XBOX ONE
Mable & The Wood is a Metroidvania where you hunt down massive beasts and, upon destroying them, shapeshift into their forms in order to use their powers to save or destroy the world.
Players with less violent intent can find secret paths to complete Mable without killing anything, including bosses.
Triplevision Games Limited is a tiny gamedev studio with big ideas.

We're focused on creating games with character that push classic genres in new directions.